HeartSnacks
HeartSnacks are good at any time of day. Keep a bag in the car for morning drive time, enjoy them as a snack at lunch or after school, or save them for a delicious dessert. HeartSnacks are available in the following flavors: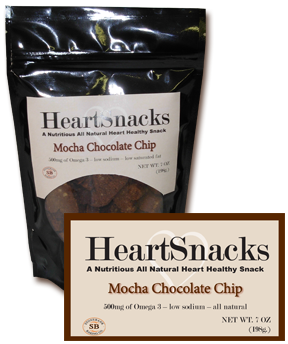 Mocha Chocolate Chip
With a hint of java, these Hearts have an all natural chocolate flavor with cocoa and chocolate chips. Completing the flavor are almonds, walnuts, and brazil nuts.
Nutrition Info »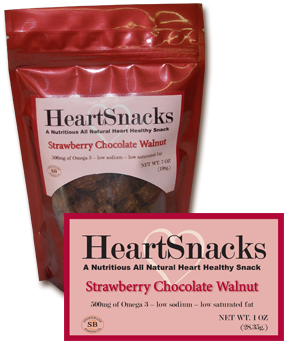 Strawberry Chocolate Walnut
Strawberries, chocolate chips, and walnuts are combined for a collision of flavor in your mouth.
Nutrition Info »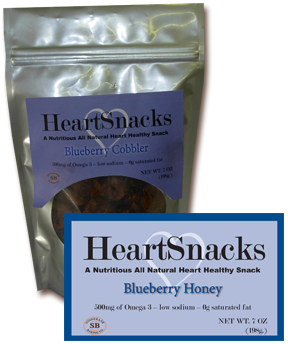 Blueberry Cobbler
This offering features dried blueberries, pretzels, and all-natural ice cream candy pieces. Almonds and peanuts are included.
Nutrition Info »
Caramel Apple
Dried apples and caramels are mixed together to remind you of old-fashioned caramel apples -- complete with the peanuts!
Nutrition Info »
Gluten-Free HeartSnacks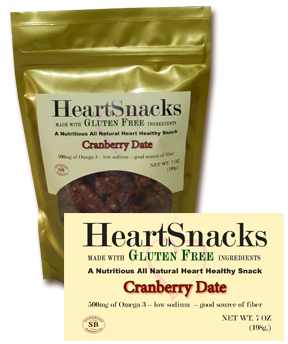 Cranberry Date
Our raw food feature is made with all gluten-free ingredients. This offering is mixed, extruded, and immediately packaged. Not for the highly intolerant but produced for those that seek good nutrition and reduced gluten intake.
Nutrition Info »
Buttery Shortbread Cookies
Made from 100% unsalted butter and all gluten-free ingredients. Large almond slivers are featured in every Heart.
Nutrition Info »
Wholesale Bread, Delivered Locally
For customers in the Oconomowoc area, we offer local delivery of wholesale bread in the following flavors:
- Salt and Pan Rye
- Sourdough Baguette
- Rustic White
- Ciabatta
Where to Buy
Wisconsin-area customers can also find StoneBank Baking Co. products in the following stores:
Fox Bros. Piggly Wiggly Oconomowoc
Fox Bros. Piggly Wiggly Hartland
Fresh and Green Market
Good Harvest Market
Haus of Prime
Health Hut Bluemound
Mars Cheese Castle
Outpost Natural Foods Wauwatosa
Outpost Natural Foods Capitol
Outpost Natural Foods KK
Potter's Piggly Wiggly
Sendik's Market Brookfield
Sendik's Fine Foods

Sendik's Food Markets Greenfield
Sendik's Food Markets Mequon
Sendik's Food Markets Rawson
Sendik's Food Markets Wauwatosa
Sendik's Food Markets New Berlin
Sentry Delafield
Sentry Fox Run
Sentry Meadowbrook
Sentry Metcalfe's
The Fresh Market
Tobin's Gifts
University of Wisconsin-Milwaukee
Woodman's Markets

Ordering Information
While our store is under construction, we will be happy to send out USPS orders of HeartSnacks. A 4-pack is $25.00, 8-pack is $40.00, (shipping included), your choice of flavors. Send us your check in the mail with your flavor selection and shipping info, or email cpinahs@stonebankbaking.com with any questions.